One of my favorite blogs, What the Teacher Wants, (see number 3!) is putting on a linky party about what you are thankful for so I decided to join the fun!
1. What are you most thankful for in your classroom?
I am so thankful for my students, parent volunteers and my school, but I am the MOST thankful for my wonderful teammates. Not only are they fabulous teachers, but I consider them my close friends. They constantly support me and provide me with awesome ideas for my classroom.
2. What person are you most thankful for?
I can't pick just one! Too hard! I am so thankful for my wonderful family and friends, but if I had to narrow it down, I would choose my two best friends from college, Sarah and Allison. They have been with me through ups and downs and they have seen me at my lowest (and they STILL love me unconditionally). We laugh together, pray together and play together! I am so thankful they both live in Austin (well, Sarah lives in Round Rock, but I choose to ignore that haha) right now so we can hang out every once in a while. I love them both so much!
3. What three blogs are you most thankful for?
Once again...a hard question! There are so many wonderful blogs out there and I am CONSTANTLY getting new ideas for my classroom. My top three would have to be these three ladies (Rachelle, Deanna and Abby) because I visit their sites most frequently and have purchased most of their units on TpT! Thank you ladies for inspiring me!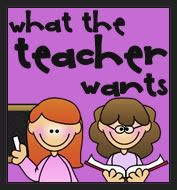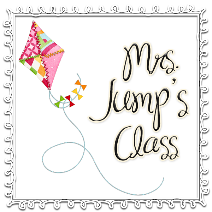 4. What guilty pleasure are you thankful for?
Fantasy books! I love books that transport you to another world. Especially those involving vampires....yes, I admit, I love me some Twilight! I am greatly looking forward to the next movie, which I will be seeing with my teammates RIGHT after school gets out on Tuesday. It looks wonderfully bad! The only thing I like more than watching/reading Twilight is making fun of it! :)

5. What are you most thankful for?
I get to wake up every morning to a job that I adore! I have friends and family that love me unconditionally! AND I live in a country that gives me the freedom to achieve my dreams and worship my God. I am most thankful for my Savior Jesus Christ who has blessed me with all this.
If you want to join the linky party fun, click the picture below!